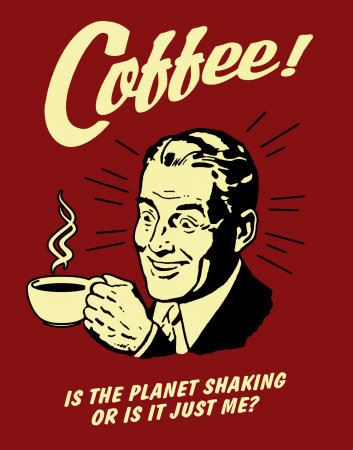 Actually it is really just FREE coffee for National Coffee Day this Saturday but, hey, in the spirit of the
Obama Phone Lad
y why not pitch it as Obama Coffee? Here is a list of places to get your FREE (unObama) Coffee this Saturday. Oh, and it starts early at 7-Eleven where you can get a jump on your FREE coffee as soon as Friday:
7-Eleven: You can free coffee on 9/28! This is going on at participating locations and while supplies last!
Krispy Cream: You can also head over to Krispy Cream to get a free 12oz cup of House Blend Coffee! No purchase necessary. This offer is going on on 9/29 only, while supplies last!
McDonalds: Free Coffee for the week of 9/22 – 9/29! Reports say that you get free coffee in Philly only, but I would check your local McDonalds!
Kangaroo Express: $0.01 12oz Bean Streen Coffee on 9/29!
Manhattan Bagel: 9/27- Free Coffee wyb Breakfast Sandwich. 9/28 – Free Coffee wyb Bagel with Cream Cheese. 9/29 – Free Coffee! No Coupons needed!
Caribou Coffee: Free Cup of Amy's Blend Coffee on 9/29!
Tim Hortons: BOGO Free Coffee on 9/29 – with coupon!
I don't like to feel like a complete mooch so I will buy a breakfast sandwich or a donut to go with my FREE coffee. Or perhaps the Obama Phone Lady can give us some inside info on Obama Donuts?
Finally, if you haven't yet joined
GroupOn
, it is getting better and better. Just recently I picked up a 4 hour drift boat fishing trip for two. However, I begged my wife NOT to embarrass me by screaming hysterically if she catches a fish. You can sign up for
GroupOn
for FREE by clicking
HERE
and they will send you details via email of any good deals in your area. Be sure to check out when they offer good lodging deals near Disney World and Universal Studios in Orlando.