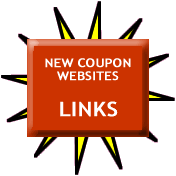 If you want to be a successful couponer it is absolutely essential that you check out and research the many couponing websites on a regular basis, both as a way to find out the recent deals as well as to broaden your education and understanding of couponing in general. Here is a list of some of The Coupon Whisperer's favorite websites:
This is the website run by Jodi just up the road in Palm Beach County. Back in the Summer of 2009 this was the website (then known as NeverPayRetailAgain) which got me into couponing. I saw a deal there which had a link to coupons for Nathans hot dogs and which also informed me that I could use the coupons on each pack of Nathans even though it was on sale BOGO. I never knew that before. I always assumed that because something was on sale BOGO you couldn't use coupons on it. Not only that I was astonished to learn that you could not only use a coupon on the item you pay for but also for the free item as well. I immediately printed out the coupons and made a beeline for Publix even though it was after 10 PM. I was very happy to find out that I got each pack of Nathans for, instead of a about $5.00 for just about a buck or a buck and a half each. At that moment, it was like a switch went off in my head and from that point on I made every effort to learn everything I could about coupons...mainly by studying the many couponing websites. ...Oh, and a few weeks after I scored those cheap Nathans hot dogs, I scored FREE containers of Starbucks ice cream. My freezer filled up with those and since checking out Jodi's site, my refrigerator has always been packed solid with free/cheap food.
Just a little while ago, I performed my Monday morning ritual. Checking this website for the upcoming Publix sales scheduled to commence later in the week. What is really great is that the sales are matched up with the coupons you will need to get yourself a great deal. Okay, many of you live outside the Publix area so you can still do the same by looking up the major supermarkets in your area. Most of them have websites dedicated to providing you with similar information about your local supermarkets.
The best thing about Slickdeals is the forums. Check them out to find discussions of the latest deals. BTW, did you know that today only you can score yourself a FREE BlockBuster rental? You want that deal? Well, check out the Slickdeals forums and find out the details for yourself.
This site provides info on great deals on a regular basis so I check it out daily...often several times a day. Check it out RIGHT NOW to find out how to score a FREE pound of Handmade Rotisserie Chicken Salad. If you're too late to take advantage of that deal, not to worry. There will be plenty of other deals cited there so keep checking back.
A wealth of coupon information here. Reading this site is like attending a Coupon University. In particular check out their Couponing 101 forum with their virtual Coupon Classes to get up to speed on the subject of coupons.
You saw her grabbing coupon inserts in a dumpster on the original "Extreme Couponing" show last December and you can read her website which is highly informative as to the latest deals. Check it out NOW to find out about some great CVS Coupon Machine printouts this week.
There are several Walgreens websites out there and this is one of my favorites. The latest WAGS deals are matched up with the coupons. I also check it out to get a heads up on WAGS deals coming several weeks in the future so I can plan a long time in advance.
The title is self-explanatory as to what you will find in this website by Kathy Spencer. Check it out RIGHT NOW to find out how to score FREE Colgate and/or Air Wick starter kits at CVS. Keep checking back to find out loads of other FREE deals.
And finally...the Mother Ship of all coupon sites...
No serious couponer can do without bookmarking this site. It is the grand composite of all store deals as found in their Store Deals Forums. I not only check it out daily, I almost always check it out several times a day. You are almost sure to find your store deals at this site. Since so many couponers gravitate to Hot Coupon World, you are almost sure to find out the latest in vital coupon information here. Even if you fail to check out the other couponing sites, you MUST check out Hot Coupon World.
This is but a partial list of coupon sites bookmarked by The Coupon Whisperer. There are many more that I also check out. Oh, and be sure to check out the forum posts. Sometimes it is just a stray comment in one of those forums that can change your couponing strategy for the week. That has happened to me several times.